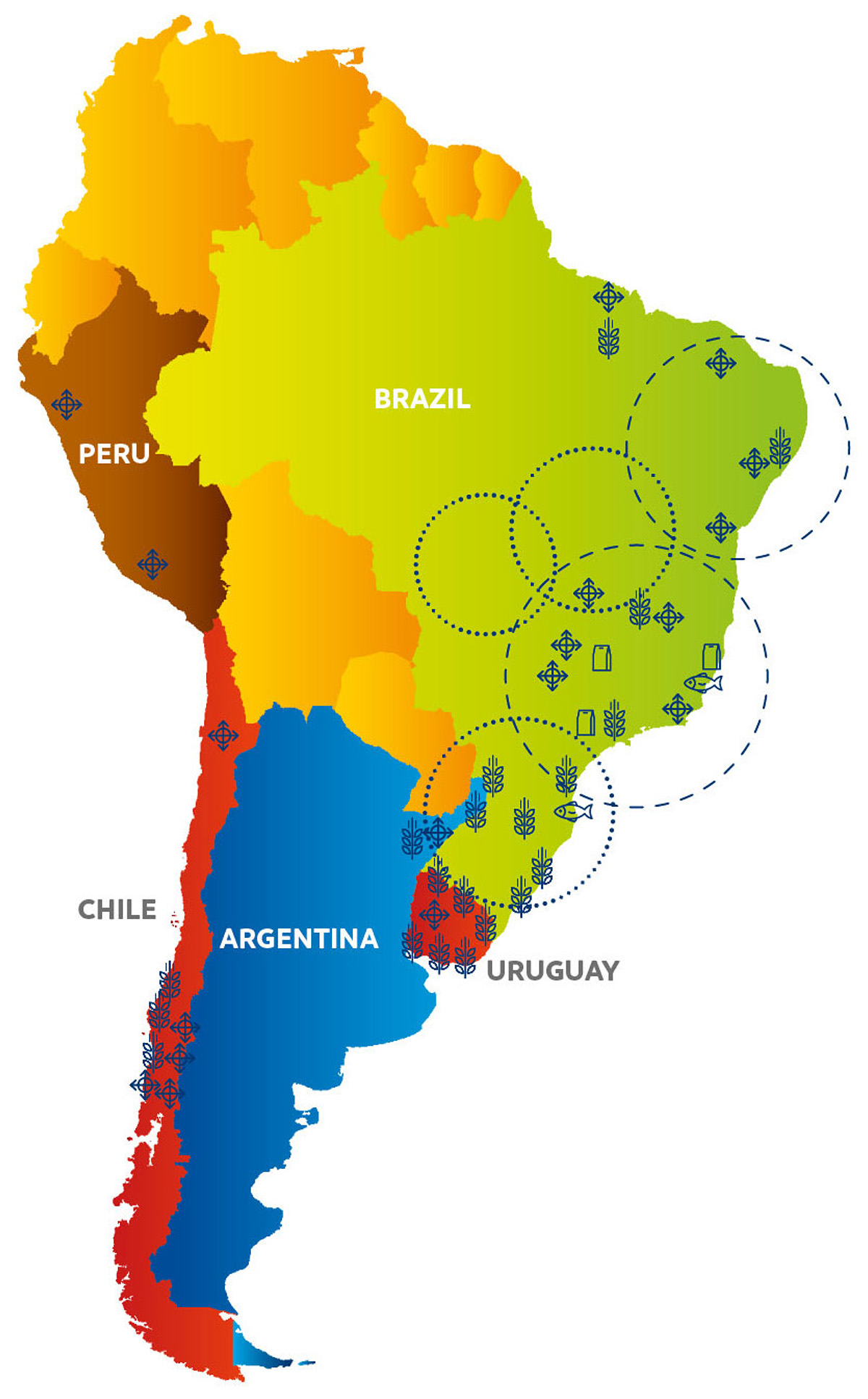 International
Leading food manufacturer across Latin America, Camil Alimentos is a R$ 4B revenue* Brazilian multinational. Its brands are present every day on millions of households, complying to the company's purpose of nurturing relationships in consumers homes and with all business partners and employees throughout the production chain.
Headquartered in São Paulo, Brazil, Camil is the undisputed leader in the Rice markets of Brazil, Uruguay, Chile and Peru. In Brazil, the Company also leads the Bean and Refined Sugar markets and holds tight #2 position in canned fish. The company has a strong portfolio of well-established, traditional brands – such as Camil, Coqueiro, União in Brazil; Saman in Uruguay; Tucapel in Chile; and Costeño and Paisana in Peru –
Camil Alimentos S.A. was founded in 1963, has over 4000 employees, 30 industrial plants and exports to over 50 countries, with flexibility to attend private label demands.
MAIN BRANDS AND SEGMENTS